Mumbai is one of the places which have some of the major attractions and also it attracts a lot of people. There are plenty of things which one can do and some of them are like listed here. Haji Ali Dargah is a mosque and dargah located on an islet off the coast of Worli. It is the most recognizable landmark in Mumbai and is 600 years old. Legend has it that Muslim saint Haji Ali died while on a pilgrimage to Mecca and his casket miraculously floated back to this spot. Thousands of people from all faiths visit this place after hearing about the tales of miracles that have happened here. It is also a famous location for watching the sunset in the Arabian Sea.
For over a century the Taj Mahal Palace Hotel next to the Gateway of India has been the epitome of gracious hospitality, high living and impeccable service. Over the years it has entertained Heads of state, Royalty, Hollywood glitterati and icons of popular culture. It is a striking blend of nostalgic elegance, rich history and modern facilities. It is truly a great experience to visit the most famous Taj Hotel and to know its history with a heritage walk. It was the first hotel in India to employ women, the first to have electricity (and fans), and it also housed freedom-fighters (for no charge) during the struggle for independence.
Marine Drive is a 3.5-kilometer-long boulevard which borders the Arabian Sea from Nariman Point to Malabar Hill. It is characterized by cool breeze with splashes of water which makes it a true delight to take a walk in the morning or evening. It's the ultimate seaside promenade, where Mumbaikars come to escape the claustrophobia of central Mumbai, gratefully eyeing an endless horizon while strolling or jogging along the broad windswept promenade. In the evenings, this is where locals love to consume the city's famous street snacks.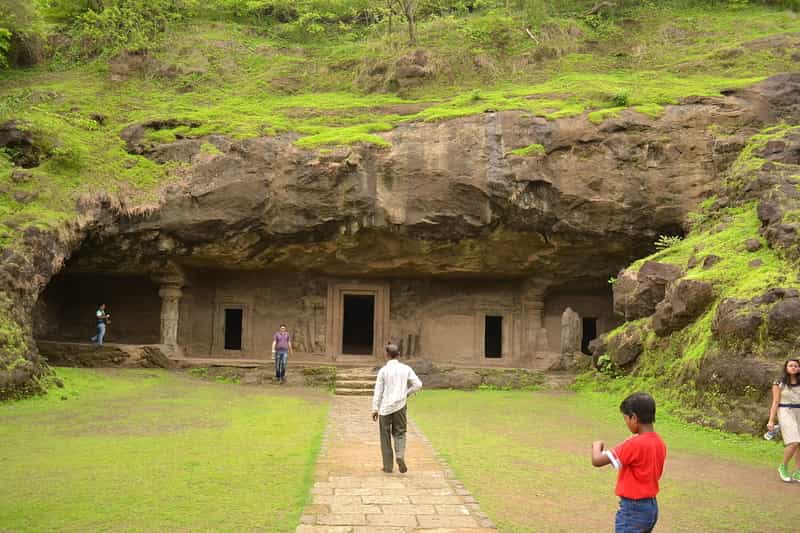 About 10 kilometers to the east of Mumbai, lies the island of Elephanta. A true example of Hindu cave culture, it consists of seven caves which can be divided into two groups—the first is a large group of five Hindu caves, the second, a smaller group of two Buddhist caves. Nominated as a UNESCO World Heritage Site in 1987, this unique island is not only a worthy destination in itself, but it also provides a great view of Mumbai's skyline and is a perfect escape from the chaos of the city. Take a Photo tour and click some splendid shots.