The trend that started in the western state of Maharashtra has gradually spread to other parts of the country. Northern states like Uttar Pradesh and southern states like Andhra Pradesh, Tamil Nadu, and Karnataka are also showing interest in the niche tourism and are actively organising tours during the mango season. The Hessarghatta (Karnataka) based Indian Institute of Horticulture Research (IIHR) will also organise a mango and jackfruit diversity fair in Bengaluru. The fair that will be conducted at the Karnataka Chitrakala Parishat in Bengaluru on June 1 and 2, is set to feature nearly 500 varieties of mango. Not just Karnataka but Uttar Pradesh too organised the Uttar Pradesh Mango Festival last year in its capital Lucknow to support small farmers, women in agriculture, and boost the region's mangoes.
The main reason for it to become popular among the people is because tourists get to experience the mango farms, pluck fruits directly from trees, eat them fresh and enjoy the different cuisines made from mangoes. Some of the most famous varieties of mangoes are kesar from Gujarat, himsagar from West Bengal, alphonso from Maharashtra and badami, raspuri and mallika from Karnataka. A small hill with a breathtaking view of the Arabian Sea, this organic farm has a total area of approximately 30 acres and is home to thousands of mango trees. Located between Ratnagiri and Sindhudurg district in the state of Maharashtra, it is a perfect getaway for those who love mangoes and want to escape the hustle of the city.
The farm also has a Mango canning factory, where tourists can buy products that are made from mangoes. Not only this, they also teach you about the fine art of mango picking. One can also indulge in other village activities like as bullock cart rides, boating, birds and animal watching among others. Situated on the fringes of the Bilikal Forest on the south of Bannerghatta National Park, and an hour and a half drive from Bengaluru, this farm offers the perfect rural escape for the mango season. Since 2015,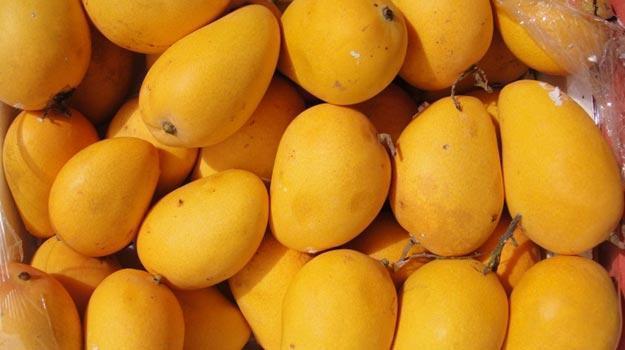 the farm has been conducting tours during the mango harvesting season of April to June that includes a guided walking tour around the farm along with guided mango plucking sessions. You can pick the juiciest of mangoes from the trees, wash them and can buy the mangoes that you have plucked at the farm. It grows badami mangoes that are considered to be the tastiest mango variety. Malda, also known as the mango city of West Bengal, is a tiny hamlet in the eastern state. A well developed centre located at the meeting of two rivers Mahananda and Kalindi, this district town is known for the Malda Mangoes which are exported across the world.